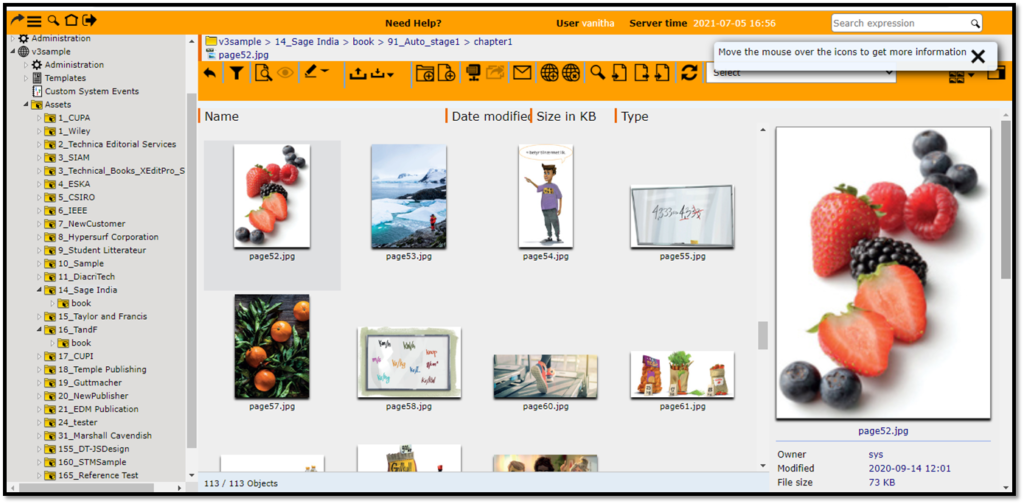 Today the question for any multi-channel publisher is not whether to adopt cloud-based Digital Asset Management (DAM), but when. Given the increase in consumption of text, audio, images and video content (including 3D, AR, and VR), a centralized management system to collect, organize and distribute these assets has become an absolute priority.
With each individual publishing workflow being unique, integrating the DAM, and publishing application in a cloud-based environment opens up more possibilities to streamline the management of assets used in editing, production, conversion, and multi-format publishing. XEditPro can help publishers do just that! Extend the functionality of publishing from the creation to the delivery of eBooks to offer capabilities that maximize the utilization of digital assets. While it is great to have a single place to organize, store, access, and edit assets, what's even better is that XEditPro's DAM allows them to be utilized on demand by editors, authors, and others more efficiently than ever before.
A look at how XEditPro has all the right things going for it; in the way digital assets are managed and distributed.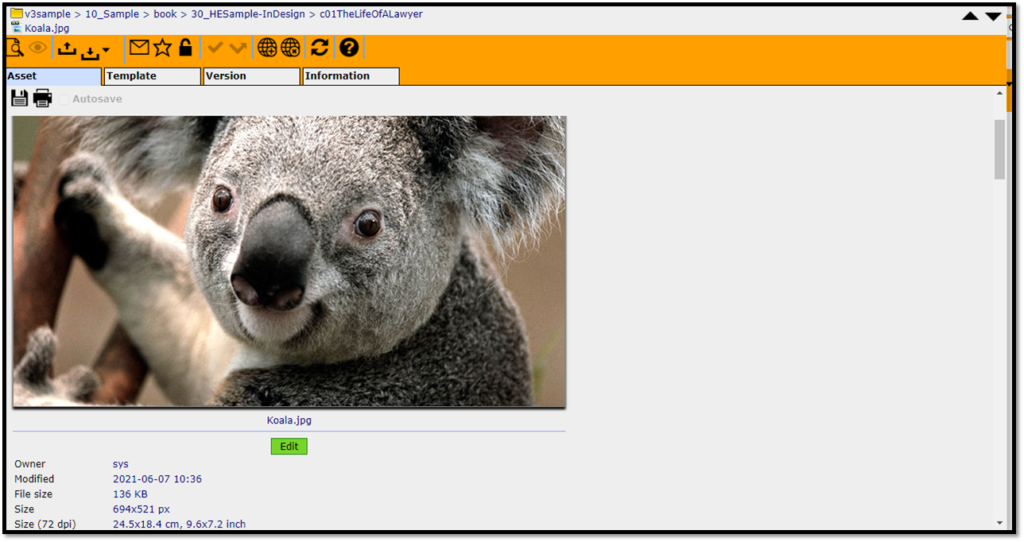 Flexible and scalable cloud-based storage to manage assets – With assets organized in a centralized repository, it is possible to retrieve the right assets at the right time. (Bulk upload/download & Import/Export feature). Cloud storages can be easily scaled up by load balancing to fulfill increasing demands.
Intuitive and interactive interface – The what-you-see-is-what-you-get interface is user-friendly, accessible, and actionable.
Full visibility on each portfolio – All assets under any given book or journal project is made available to relevant users increasing probability of it to be re-used or re-purposed.
Greater control over access – Allow public or private access through user login security from any location for different roles (Admin, Photo Researcher, Author, Editor, etc.)
Monitor and track rights-managed assets – Using the expiration date field and by triggering notifications to initiate the timely process of extending or renewing licenses.
Version control –To monitor the processing of files, compare versions, and ensure only up-to-date content is used.
Improved content discoverability – With full-text and detailed search on any content, automatic generation of previews of files and auto-tagging.
Metadata Management – Critical metadata for digital assets can be defined, used, and viewed anytime.
Better insights with analytics –Dynamic usage reports show how many times an asset has been accessed, who is using it and what actions they have performed
Cloud-based XEditPro with Digital Asset Management capability provides an optimized way to publish content in any channel with digital assets and rights managed from a single central location. By allowing integration of digital assets into content, XEditPro delivers genuine gains to all stakeholders in the publishing life cycle at the hour of need.