Metadata is descriptive information about a manuscript. Typically metadata is any data that describes your book—including title, author name, genre, price, publication date, ISBN, and any other relevant information that helps readers to either find your book or buy your book. Metadata not only improves the visibility of a manuscript, it also aids discoverability by making it search friendly. When content is tagged with appropriate metadata, it can be pushed to the appropriate audience. Its usage can also be tracked and used to promote sales. For example, to figure out and generate product recommendations such as "people who bought this book also bought …".
This makes it essential for authors and researchers to capture accurate and relevant metadata. But how do they make sure that information is captured where it is really needed? Automating the capture of metadata at all stages during authoring eliminates the need for manually entering information and ensures necessary metadata is captured in a consistent manner–it's that simple.
Where Does XEditPro Fit In All This?
XEditPro can help authors and researchers capture metadata during all stages of the manuscript. For starters, you can fill the metadata at the chapter or article level by just double-clicking on the title.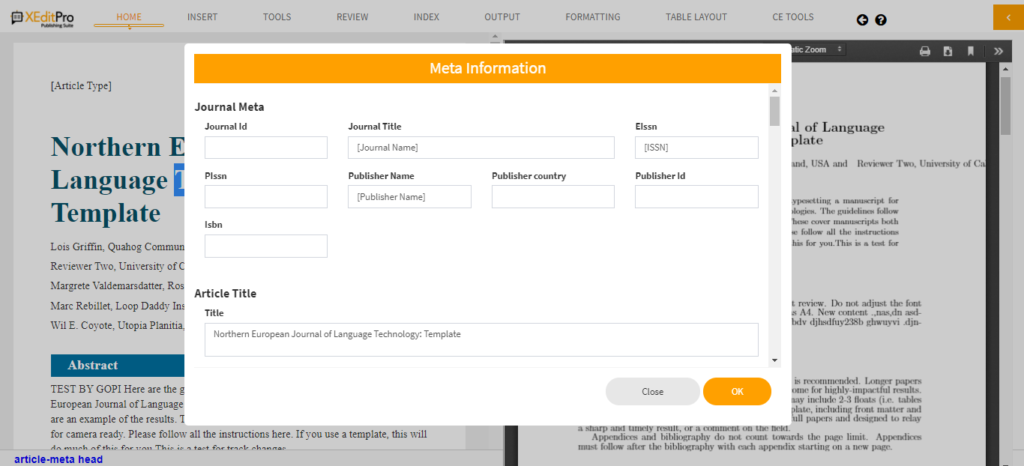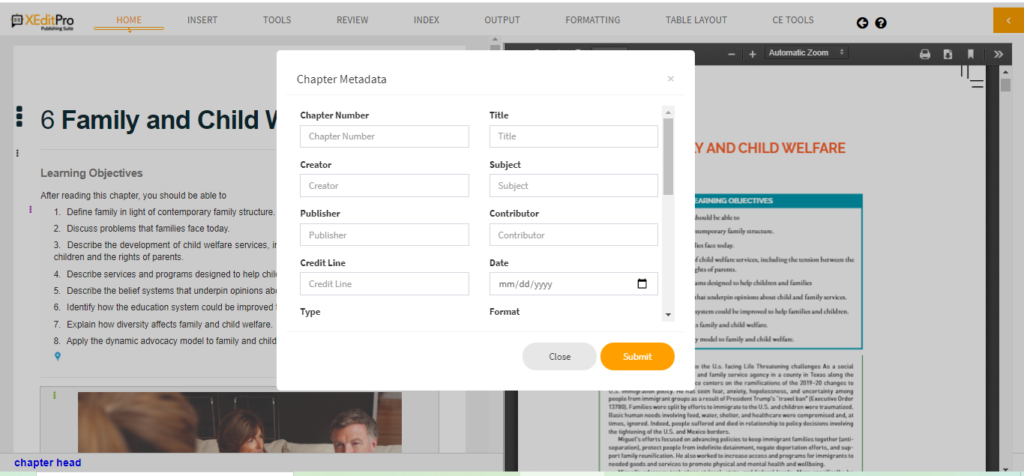 Image metadata is used to add details either regarding content of the image such as the date and time it was photographed or technical aspects of the image such as size and width of the image.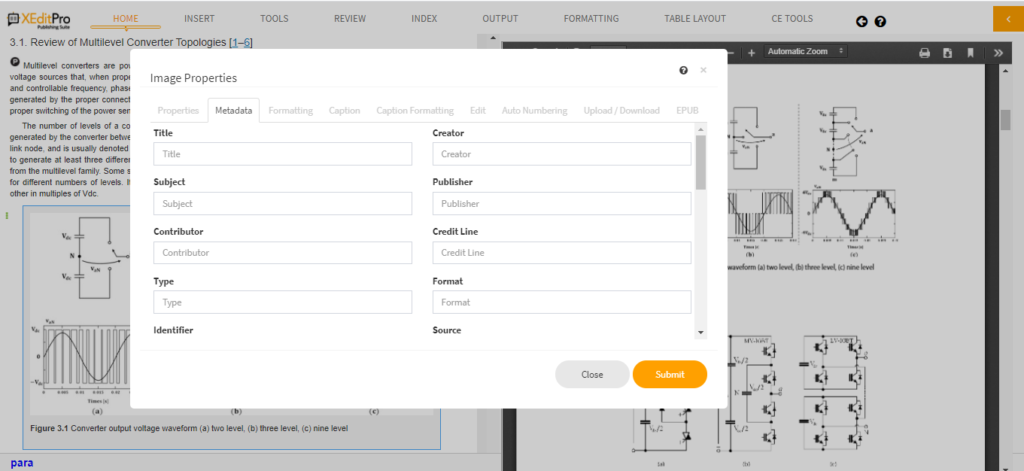 XEditPro also enables metadata addition at granular box or sidebar level.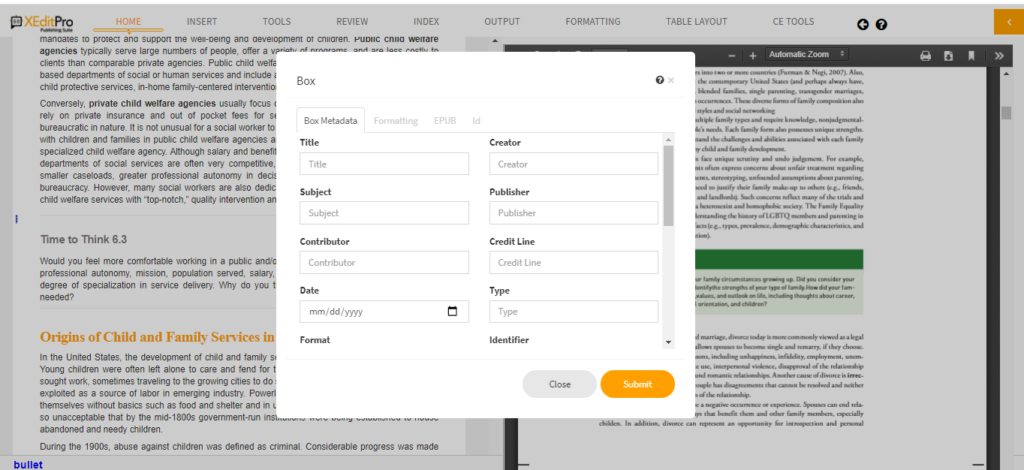 This makes it possible for everyone to be benefitted: authors, peer researchers, and all of the platforms and tools that support scholarly publishing.
References
https://www.wa.gov.au/government/publications/records-management-advice-metadata-and-discoverability
https://amazonauthorinsights.com/post/152043707155/use-metadata-to-help-readers-find-your-book